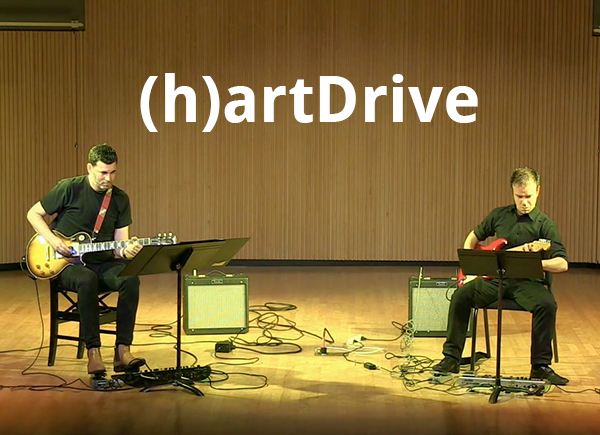 ---
(h)artDrive
Nadav Lev & Giacomo Baldelli – Electric guitars
(h)artDrive, the exciting new electric guitar duo, assimilates the iconic sound of electric guitars into the world of contemporary music. Bringing forth a generous, rich and robust musical landscape by only two musicians and twelve strings, (h)artDrive, explores the entire spectrum of sound available to electric guitars and expounds upon it. Nadav Lev and Giacomo Baldelli join forces and together, their virtuosity, versatility and musical depth explode to create an immersive sonic experience that transcends traditional musical and cultural boundaries.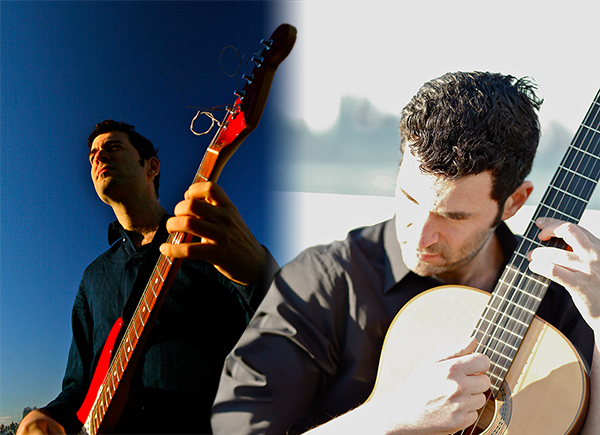 ---
PLUGGED&UNPLUGGED
Nadav Lev – Classical and Electric guitars
From classical to electric, from written to improvised music, and with a definitive guitar repertoire alongside new music written especially for Lev – the outstanding diversity of the guitar serves in this program as a barrier breaker between traditions and musical languages.
At home with classical and electric guitars alike, Nadav's exceptional versatility and multi-faceted artistry reveals the rich diversity of sound and style in contemporary guitar music.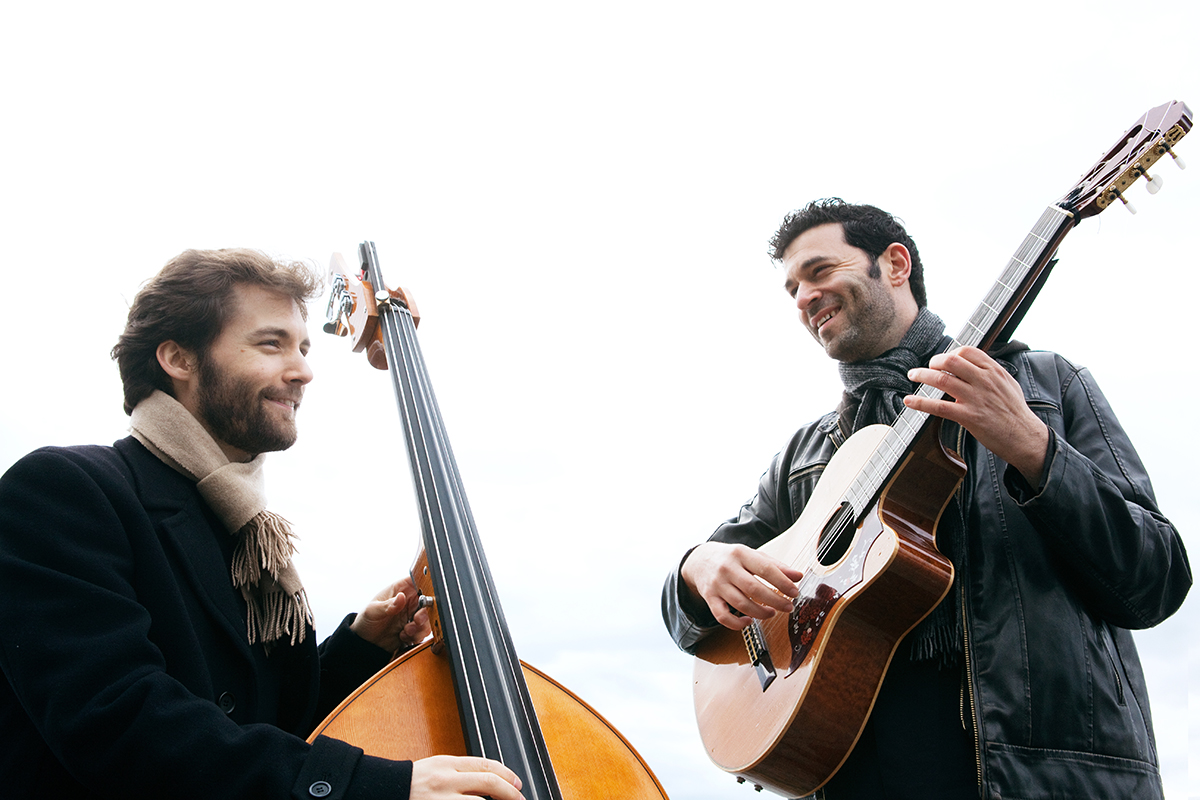 ---
LEV-YULZARI DUO
Remy Yulzari – double bass
Nadav Lev – guitar
The borders-crossing duo explores some of the most loved Sephardic music, in a personal approach that derives from various musical genres. Both extremely versatile, Lev and Yulzari lead Sephardic tradition through their many musical influences, including folk, classical, jazz and even klezmer music. Along with their special musical guests they create a fascinating, surprising and compelling musical experience.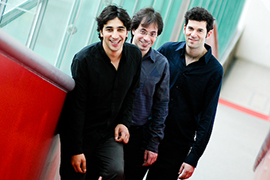 ---
PROTOTIP TRIO
Sivan Magen – Harp
Avi Avital – Mandolin
Nadav Lev – Guitar
Three internationally acclaimed soloists – Sivan Magen (harp), Avi Avital (mandolin) and Nadav Lev (guitar) – come together to form a groundbreaking trio, which presents the best of the 20th century repertoire for their three plucked-string instruments as well as their own original arrangements.
The Prototip Trio brings together a number of rare qualities to make it a one-of-a-kind ensemble. The harp, mandolin and guitar together create a sound that is perfectly balanced and unified, yet exquisitely colorful and diverse. This sound, combined with the sense of group coherence and unity typical of the best traditional chamber music
ensembles, gives the trio a fresh approach to music making. With its high level ensemble playing, Prototip is the plucked string version of familiar chamber ensemble prototypes such as the string quartet and the wind quintet.
The mesmerizing, natural sound of this ensemble, in the hands of three of today's foremost young virtuosi, provides a satisfying and fascinating concert experience that will appeal to all audiences.